Naples, FL (April 13, 2019) – A man in Naples was arrested outside an Olive Garden after he was found sitting on a bench eating spaghetti with his hands.
According to reports from the Naples Police Department, police were called to the scene around 3:30 pm on Sunday April 7th. The caller told dispatchers that the man was located outside the restaurant, demanding money and cursing at patrons. When police arrived, they found a shirtless man outside, eating spaghetti with his hands. The man was later identified as Ben Padgett.
Police noted that Padgett smelled strongly of alcohol and he was "muttering obscenities." Officers placed him under arrest for disorderly intoxication. While he was in a patrol car, Padgett kicked his legs violently and slammed his head against a metal partition. He was also charged with resisting an officer without violence and placed in jail under a $2,000 bond. He later made bond and was released.
Naples Disorderly Conduct Laws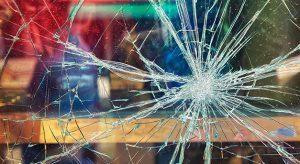 A charge of disorderly conduct in Florida can cover a wide range of behavior. Broadly, disorderly conduct is defined as any conduct which tends to breach public peace. This can include threats and obscenities as well as physical fighting or lewd behavior. The type of acts that will constitute a breach of the peace is often within the discretion of a police officer. Generally, being intoxicated alone is not enough to commit this crime, however, if you are intoxicated and causing some sort of disturbance it is likely that you could be charged with disorderly conduct.
Under Florida law, disorderly conduct is generally a misdemeanor which carries a fine. Depending on the circumstances the charge may be treated more seriously. In some cases, you may have a constitutional defense to this crime. For example, if you were charged with disorderly conduct in violation of your right to free speech or freedom of expression then the charges against you may be dismissed or you may be acquitted.
At Musca Law, our Florida disorderly conduct attorneys can help you if you have been charged with this crime in Naples or surrounding areas. We bring over 150 years of combined experience to your case and we will fight to protect your rights when you have been charged with a crime. For your free consultation, please contact us at (888) 484-5057.