Naples, FL (July 27, 2019) - A Miami woman was arrested this week after police say she fraudulently attempted to obtain a controlled substance following a phone call to a local pharmacy.  31-year-old Eileen Andino was arrested by the Collier County Sheriff's Office on Wednesday, July 24th.
Deputies say that Andino called the Publix Pharmacy in North Naples attempting to fill a prescription for promethazine and codeine syrup.  Andino pretended to be a doctor over the phone.  After placing the order, she arrived at the pharmacy to pick up the prescription.  However, the police were waiting for her and pulled her vehicle over when she arrived.  Andino has been charged with Drug Trafficking Drugs of 30 Kilograms or More, Fraud Conceal Information to Obtain Prescription, and Fraud Impersonation, Possession, or Use Id of Another.
Andino was taken to the Collier County Jail with no bond set.
Naples Drug Crimes Laws
Drug trafficking in Florida is a serious offense that carries very harsh penalties.  Drug trafficking involves the possession, transfer, or sale of a specified amount of a drug or controlled substance.  Even the lowest levels of drug trafficking charges carry mandatory minimum prison sentences of three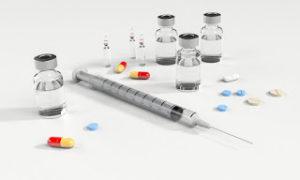 years.  The highest levels of drug trafficking bring sentences up to 25 years in prison.  A drug trafficking conviction can also result in fines of up to several hundred thousand dollars.
Needless to say, if you are facing a drug trafficking charge it is imperative to obtain the best legal representation you can find.  At Musca Law, our team of Florida criminal defense attorneys understands just how serious these charges are.  We have years of experience defending individuals facing drug trafficking and other serious drug charges throughout our state.  We understand the issues that often arise in drug cases and we will explore every angle to plan your successful defense.
We have two offices in Naples for your benefit.  To speak with one of our Naples criminal defense attorneys, please contact us any time at 888-484-5057 for your free consultation.