Orlando, FL (December 29, 2018) - A man from South Carolina is behind bars on charges that he allegedly groped a 10-year-old girl at a Universal Studios water park.  The Orlando Police Department responded to the Volcano Bay park on Thursday, December 28th in reference to the incident, which occurred around 2:45 pm.

When officials arrived they arrested 26-year-old Harry Booth.  Police determined that Booth and the girl were both on a floating water ride and that when the girl rode by Booth he grabbed her groin.  The girl, who did not speak English, told her aunt that someone on the ride had touched her inappropriately.  She was able to identify Booth to security officials who then alerted authorities.

Authorities spoke with Booth who denied that he touched the girl.  However, police believe hew as being evasive during the interview as he changed his story several times during the course of police questioning.

Officers detained Booth and placed him in the Orange County Jail on a charge of lewd and lascivious molestation of a victim under 12.
Orlando Sex Crimes Attorney
It certainly goes without saying that your future is in question when you are facing a sex crimes charge in Orlando.  Florida sex crimes will always carry severe punishment.  Although the amount of prison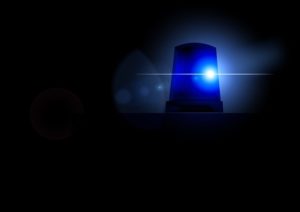 time may differ on the type of offense charged, most sex are felonies and most of them will also require registration on the sex offender registry.  A Florida sex crime can affect literally everything in your life from where you work, to where you live to places that you are able to visit.

Not everyone who is charged with a sex crime in our state is guilty of the offense with which they are charged. Many factors go into a successful Florida sex crimes defense, including the credibility of both the defendant and the victim, the quality of the police investigation and the available physical evidence.  Many times, sex crime charges are not brought forward until long after the alleged incident took place, creating gaps in the timeline and the memories of witnesses.

At Musca Law, our Florida criminal defense attorneys will work hard for you when you are facing the serious consequences of a Florida sex crime.  Our attorneys bring over 150 years of combined experience to your case and will ensure that your matter is handled competently and aggressively while trying to achieve the best possible outcome.

If you are facing a sex crimes charge in Orlando or elsewhere in our state, please call us at (888) 484-5057 for your free consultation.