Orlando, FL (April 27, 2019) - A man from Orange County is in custody following his arrest on charges of inappropriate sexual behavior.  Deputies with the Orange County Sheriff's Office arrested 36-year-old Wilfredo Nazario, Jr. on Thursday, April 25th.
 
Police say that two girls, ages 12 and 13 were waiting at a bus stop on Oakridge Road.  Suddenly, a man drove by, opened his door and started "playing with himself."
 
An Orange County man who was arrested Thursday after two girls said he masturbated in front of them is also the suspect in a similar case from February, according to the Orange County Sheriff's Office.  Another 13-year-old girl also told police that Nazario sexually touched himself and approached her in February near Union Park Middle School.
 
Nazario was seen on a surveillance video getting out of a red car and pulling down his pants before getting into the car and driving away.  Police were able to spot Nazario driving the same car allegedly seen on video.
 
No further details are available at this time.
Orlando Sex Crimes Laws
Being charged with a Florida sex crime is certainly a life-altering event.  These crimes carry very harsh possible outcomes.  If you are convicted a sex crime, you could be sentenced to years or decades in prison.  In addition, you will likely have to register statewide as a sex offender.  Being on Florida's sex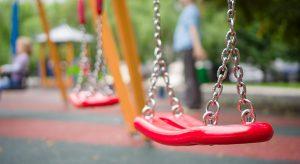 offender registry brings an entire set of potential legal problems into play as your ability to choose where you live, work and associate is sharply limited.
 
If you are facing a sexual misconduct charge, it is important to retain qualified legal counsel as soon as possible.  At Musca Law, our Florida sex crimes attorneys understand that a serious defense is needed when you are facing these types of allegations.  We will carefully examine all of the evidence in your case, including the physical evidence and the stories of those accusing you of a crime.
 
Our team is available 24 hours a day, 7 days a week.  Our Orlando criminal defense attorneys are here to help with any type of situation that you may be facing.  For your free consultation, please give us a call any time at (888) 484-5057.