Orlando, FL (December 1, 2018) - An Orange County man, who refers to himself as a prophet, was arrested and charged with several child sex charges on Thursday, November 29th.

According to reports, 50-year-old Lauro Adame ran an online ministry.  Adame's website claimed he had ministered people in South America, Asia, Africa, and the Caribbean Islands.  Additionally, Adame has written several books on spirituality.

During the course of his work, Adame came into contact with children.  He was confronted in September 2017 by the mother of one of the children with whom he worked.  The mother accused Adame of sexually molesting her child.  Deputies attempted to speak to Adame several times in the months leading to his arrest but were unable to make contact with him.

On Thursday, he was charged with three counts of battery on a child under 12, three counts of lewd and lascivious molestation and one count of sexual activity with a child.  He was placed in the Orange County Jail with no bond.
Orlando Sex Crimes Attorney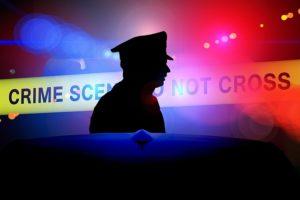 There were over 10,000 sex crimes reported in Florida in 2015.  Being charged with a Florida sex crime carries a long list of very serious consequences.  A person charged with a lewd and lascivious act faces up to 15 years in prison while a sexual battery charge can result in a maximum sentence of life in prison for rape and many years for additional types of sexual battery.  Those charged with child sex crimes may face stiffer penalties if convicted.

A conviction for a sex crime also results in having to register as a sex offender.  Being on the Florida sex offender registry places many restrictions on your freedom.  You may have a curfew, be required to undergo counseling and face limits on where you can work or live.  Failing to follow the strict requirements of the sex offender registry itself can result in additional consequences.

Sex crimes in Florida can have life-altering consequences.  If you have been charged with a sex crime in the Orlando area, you should immediately secure the help of an experienced sex crimes attorney.  You have legal rights at every step of the criminal process.  At Musca Law, we are dedicated to protecting the rights of our clients and offering a vigorous defense against allegations of sexual misconduct.

For your free consultation, please call (888) 484-5057.