Orlando, FL (February 14, 2019) – A man was arrested by the Orange County Sheriff's Office after he allegedly attempted to rob an Orlando pawn shop at gunpoint.

The man, identified as 27-year-old Jorge Luis Castillo Fonseca, was taken into custody by police on Tuesday after deputies responded to a panic alarm set off at the Cash American Pawn. When police arrived at the scene on South Orange Blossom Trail, they saw Fonseca attempting to flee the scene.

The deputies responded in just enough time and were able to catch Fonseca as he was trying to escape through the rear door. Police were able to recover a firearm that he was trying to use in the midst of the crime.

Two employees were hiding inside. One of them received back pain from crouching down and was taken to the hospital but they were otherwise fine.

Fonseca has been charged with robbery with a weapon.
Orlando Robbery Laws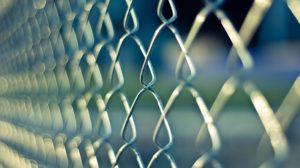 If you have been charged with a Florida theft crime, you might be facing severe penalties that you know it will be difficult to recover from. Robbery crimes are defined by the unlawful taking or threat of taking as it refers to a person's property. If you are now facing some of these violent and frightening charges under Florida law, our attorneys understand that you might be going through one of the most chaotic times in your life, as many people who experience these charges will also face the reality of prison time, fines, and more. We will ensure that your rights are being protected from the very start, as we understand that these charges can have a devastating impact on your life.

At Musca Law, our attorneys have over 150 years of combined experience in criminal defense law and are willing to stand by your side throughout every step of the process. The penalties you might face can be exhausting, with the reality of you spending up to 30 years in prison and probation time, as well as a variety of other charges that might make it nearly impossible for you to obtain the life you wish to have in the future. You could benefit greatly from speaking with one of our attorneys, so please do not hesitate to give us a call today at (888) 484-5057.