Orlo Vista, FL (November 23, 2018) – Police were called to investigate the scene of an accident when a carjacking suspect drove a stolen truck into an Orange County home just west of Orlando.

The Florida Highway Patrol was called to the scene of the accident today, November 23, at Vernon Street. The suspect was quickly identified as 68-year-old Saintfort Octave.

The victim whose truck was taken from him tried to stop Octave from leaving with his truck but wasn't able to do so. Octave had been driving recklessly down Balboa Drive when he suddenly lost control while trying to quickly make a turn. He ran off the road and crashed into the front of a home.

Four people were inside the home at the time, including a 13-year-old. Octave fled the scene immediately after the accident but he was caught. Police transported him to the hospital with a variety of injuries, and then he was arrested for carjacking charges and auto burglary.

Nobody inside the house was injured, thankfully.
Orlo Vista Carjacking Laws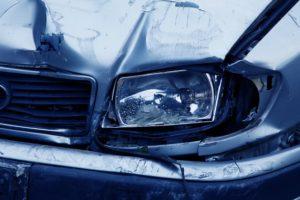 Though we don't typically think of carjacking as a severely violent crime, it is still treated very seriously under Florida law and can lead to some surprising penalties. Carjacking is considered to be a first-degree felony that is punishable by up to thirty years in prison. Many of these crimes involve force and violence, which is why the prosecution in your case might be looking to penalize you to the fullest extent, and why it is important to be able to defend yourself when this occurs.

From the very beginning of your case, you want to choose an attorney whose past case results reflect what you want to see in your own case. If you have been accused of carjacking and you believe that you have been unfairly charged or that you don't deserve the fullest extent of charges that are being thrown at you, you have a right to defend yourself with the help of an experienced attorney. At Musca Law, we stand by your side through every step of the process to help you avoid the harshest penalties that you could be facing for a crime. Contact us today to find out what we can do for you at (888) 484-5057.