Polk County, FL (December 8, 2018) - A 16-year-old girl has been arrested and charged following a fight in Polk County and 36-year-old is also charged and accused of instigating the fight.  The arrests took place on Thursday, December 7th, according to the Polk County Sheriff's Office.

Police were able to obtain a video of the fight, which occurred on November 29th.  According to reports, a 16-year-old drove to Kissimmee to meet a 17-year-old so that they could engage in a fight.  Arrest affidavits state that the 17-year-old girl was walking home from school when she noticed a car approaching her.  The 16-year-old then quickly got out of the car and attacked her.

While this was going on, 36-year-old Giselle Reyes Felix was involved at the scene as well.  Felix is accused of encouraging the 16-year-old to begin the attack.

The 16-year-old allegedly stomped on the other girl's head several times after knocking her to the ground.  A nearby Good Samaritan briefly broke up the fight, however, Felix is accused of offering additional encouragement so that it could continue, allegedly coaching the 16-year-old on how to throw punches.

Both the girls were charged with battery while Felix was charged with child abuse and contributing to the delinquency of a minor.  Neither of the girls sustained serious injuries in the fight.
Assault Charges in Polk County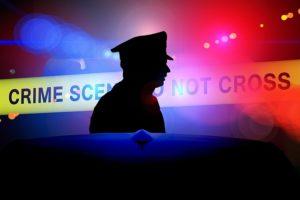 If you have been charged with an assault or battery related offense in Polk County, you could be looking at substantial fines, probation, jail time, community service, anger management classes and more. In a case involving an assault or battery, the courts are given the power to fashion a sentence which fits the circumstances of the case.  If the victim suffered any type of injuries, you can expect a tough stance from the prosecutor and the court when it comes to your case.

Being convicted of a Florida violent crime will substantially affect your life.  You may have difficulty finding a job.  Your current employer may also take action against you as a result of a conviction.  A conviction can affect every aspect of your livelihood.  When you are facing a charge of assault and battery in Polk County and surrounding areas, it is vital that you have the best possible defense at your disposal.

The attorneys at Musca Law understand the consequences of a criminal conviction.  We bring over 150 years of combined experience in every type of criminal case.  The future of our clients is our main priority and we will work to ensure that your case receives the attention and preparation that it deserves to ensure the best possible result.

If you have been charged with a violent crime, please call us at (888) 484-5057 for your free consultation.