Santa Rosa County, FL (March 2, 2019) - A 56-year-old man from Pace was arrested and charged with sexually assaulting a girl over 100 times between 1998 and 2002.

On Thursday, February 28th, the Santa Rosa County Sheriff's Office announced the arrest of Raymond Dean Carroll. Deputies began an investigation into Carroll in November 2017, when they were contacted by a woman who reported that Carroll sexually assaulted her as a child. The woman told authorities that the assaults began in Escambia County and continued when she later moved to Santa Rosa County. She said that Carroll began abusing her when she was 6-years-old and continued until approximately age 12.

Following the investigation, Carroll was arrested and charged with sex assault and lewd and lascivious behavior on a victim under the age of 12. He was placed in the Santa Rosa County Jail on a $50,000 bond which he later posted and was released.

No additional information is available at this time.
Santa Rosa County Sex Crimes Laws
A Florida sex crimes charge can bring your life to a halt. When you are facing a charge for a sexual offense, the consequences to your life can be drastic. Not only are you looking at decades in prison, but a conviction for a crime of sexual abuse will also likely land you on the Florida sex offender registry for the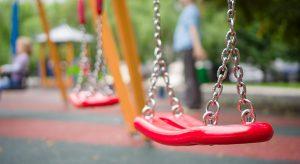 rest of your life. The stigma associated with a conviction for a sex offense can follow you around and impact your chances of obtaining gainful employment.

At Musca Law, our Florida sex crimes attorneys are experienced and knowledgeable in these types of cases. We understand that sex crimes cases can be based on allegations that took place many years ago and for which there is often little or no physical evidence of a crime. In these cases, we may look for inconsistencies in the story of your accuser or other factors that could tend to exonerate you of the crime for which you are charged.

If you have been charged with a sex offense or other crime in Santa Rosa County, including Navarre and surrounding areas, let our Navarre criminal defense lawyers go to work for you. We will approach your case with the care and compassion it deserves to obtain the best possible result. For your free consultation with a member of our team, please contact us at (888) 484-5057.