St. Augustine, FL (January 12, 2019) - Police in St. Augustine have arrested a man on suspicion of raping a woman inside a public restroom.  The events are alleged to have occurred on Wednesday, January 9th.

The St. Augustine Police Department received a call from a city employee regarding two individuals having sex in a bathroom at the intersection of Hypolita and St. George Street.  When police arrived on the scene, they discovered 29-year-old Timothy Lambert inside a bathroom stall.  They also discovered a partially nude woman who was lying face down on the floor.  Both Lambert and the woman appeared to be intoxicated.

The woman further told the police that she was unaware that she and Lambert were having sex.  Lambert denied having sex with the woman when questioned.  Based on additional evidence, Lambert was arrested on Friday, January 11th and charged with rape.  He was placed in the St. Johns County Jail under a bond of $100,000.
St. Augustine Sex Crimes Laws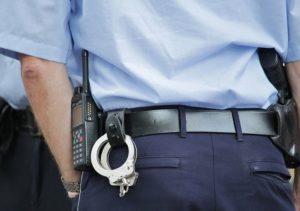 If you have been charged with a sex crime in St. Augustine, your situation can feel very dire.  Sex crimes are almost always charged as felonies which can result in substantial penalties to you including lengthy prison sentences, years of probation and required registration on your local sex offender registry.  Further, Florida sex offenders will have restrictions on the places where they can work, live or visit.  The impacts can extend well beyond an initial conviction.

At Musca Law, our Florida criminal defense attorneys understand the seriousness of a sex crimes charge in Florida.  We have years of experience defending individuals accused of sexual misconduct.  There may be certain defenses that apply to your case and a good attorney can attack weaknesses in the prosecution's case.

If you are facing a sexual assault, sexual battery, lewd and lascivious conduct or any other sex crimes charge, please contact us today at (888) 484-5057 for your free consultation.