St. Johns County, FL (February 16, 2019) - An assistant coach at Bartram Trail High School in Ponte Vedra Beach has been charged with DUI.

A deputy with the St. Johns County Sheriff's Office spotted a Dodge Charger driving 60 mph in a 45 mph zone just before 3:00 a.m. on Saturday, February 9th. The deputy initiated a traffic stop on the Charger. After approaching the vehicle, the deputy noted that the driver, identified as 28-year-old Darius David Lawrence, had a strong odor of alcohol and marijuana. The deputy also noted that Lawrence had slurred speech and bloodshot eyes.

Lawrence was asked to step out of the vehicle to perform field sobriety tests but he initially refused. Later, he did exit the vehicle and was unsteady on his feet. According to the deputy, he performed poorly on the sobriety tests and refused to give a breath sample.

He was arrested and charged with DUI, along with possession of marijuana and drug paraphernalia. He was placed into jail and later released on a $1,000 bond. Lawrence's status as a football coach has been revoked, according to a Bartram Trail High School spokesperson.
St. Johns County DUI Laws
A Florida DUI conviction can impact many aspects of your life. DUI charges are taken very seriously in courtrooms throughout our state. Even a first-time DUI charge can lead to you losing your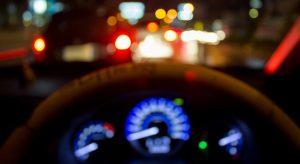 driver's license for up to 180 days. You will also experience a sharp rise in your insurance premiums, and facing fines and court costs. If the DUI charge is your second or subsequent offense, the penalties are even harsher and include a longer license suspension, as well as a higher likelihood that you will be facing jail time.

If you have been charged with a DUI in St. Johns County, including the St. Augustine area, you should turn to an experienced local attorney who can assist you with this charge. At Musca Law, our Florida criminal defense attorneys have experience handling Florida DUI charges. Depending on the facts of your case, we may be able to get the charge reduced to reckless driving and minimize, or even eliminate, the impact on your driving record. In some cases, we are able to successfully challenge the procedures used during the stop and arrest in order to get an outright dismissal of your charge.

Our St. Augustine criminal defense attorneys are standing by to assist you. For your free consultation, please call us 24/7 at (888) 484-5057.