Stock Island, FL (January 6, 2019) - A couple from Ohio is facing drug charges after police found a large amount of marijuana and other substances in their vehicle at a campground in the Florida Keys.  The discovery was made on Friday, January 5th at Leo's Campground and RV Park.

 
Deputies were called to the campground in response to a report of two people illegally camping on the property.  When they arrived on scene, they discovered 18-year-old Calaen Pancake and 23-year-old Jordan Boerger sleeping in a van on the property.  An officer noted a strong odor of marijuana coming from the vehicle and searched Pancake and Boerger.

The search yielded 1.2 pounds of marijuana, LSD, 9 grams of ecstasy and a loaded handgun. Both Pancake and Boerger were subsequently arrested and charged with drug possession.

There is no word at this time on whether they remain in custody.
 
Drug Crimes in the Florida Keys
A drug crime charge in the Key West area can have an adverse impact on your life and your future.  A drug crime charge can be a misdemeanor or felony depending on the amount of drugs possessed as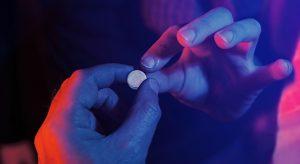 well as whether there was an intent to sell and other factors.  When you are facing a drug charge, you are looking at potential prison time, probation, court costs, fines, and substance abuse treatment as well as an uncertain future.

When you are going through the experience of being charged with a Florida drug crime, it is normal to feel anxious and apprehensive.  In some drug cases, police will spend weeks or months attempting to gather evidence against a suspect.  They will utilize numerous resources in an effort to build a strong case.  In these times, you also need a strong advocate on your side.

At Musca Law, our Florida criminal defense attorneys defend those accused of drug crimes, including possession, possession with intent to sell, trafficking and others.  We have experience throughout the state with a wide array of drug charges and are confident in our ability to secure the best possible outcome for you.

For your free consultation, please call us any time at (888) 484-5057.