The Villages, FL (November 18, 2018) – The discovery of a mysterious bag in a recreational center in the Historic Side of The Villages was eventually traced to a car that was stolen in Florida.

Back on November 5, 2018, someone found the bag at the Silver Lake Recreation Center. According to the report, the bag had been stored in this facility for roughly one week, as officials were waiting for a person to claim the item. After realizing that no one was coming to get it, the manager opened the bag and found a veteran ID card, a Social Security card, a death certificate, and a license policy. After finding the items, the manager promptly called the Lady Lake Police Department.

Eventually, officers traced the bag back to a Winter Springs man, who had reported his vehicle had been stolen from his property. Later, the vehicle was discovered in Bithlo, slightly east of Orlando. In the report, the man explained that the items in the bag had belonged to his deceased mother and father and was in the car when the culprit stole it.
Theft Crime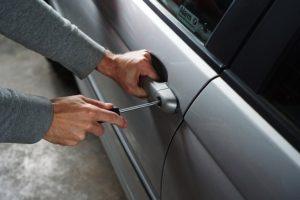 As outlined in Florida §812.014, an act of theft is a situation where a person takes or uses a piece of property owned by another person to prevent the rightful owner from having access to this property for a personal advantage. Depending on what kind of property was stolen, the charges can vary from petit theft (1st and 2nd degree) or grand theft (1st, 2nd, and 3rd degrees).

If you have been charged with a theft crime in the State of Florida, time is precious. If you are convicted, you could face severe fines or possible jail time, and your record will be permanently changed due to these charges. Here at Musca Law, we combine 150 years of criminal defense experience and can provide a detailed and quality case on your behalf. For more information, contact us today at (888) 484-5057.