Vero Beach, FL (March 30, 2019) - The Indian River County Sheriff's Office has made an arrest in the case of a drive-by shooting that occurred in April 2018. On March 26th, 30-year-old Dominique Riggins was arrested by authorities after turning himself into police.  Officials say that Riggins was an accessory to the shooting and eventual murder of Christard Hicks.  Hicks died when he was struck by gunfire while at his home in the 4400 block of 25th Avenue, in Indian River County, which came from a car in Riggins was riding.
20-year-old Jamal Riggins, Jr. has been indicted in Hicks murder.  The vehicle used during the shooting is said to have belonged to Dominque Riggins.  Dominique Riggins spoke with police a few days after the homicide occurred.  Since that time, he has refused to speak with law enforcement.
Riggins was taken to jail where he was charged with five counts of attempted murder and possession of a firearm by a prohibited person.
Vero Beach Violent Crimes Laws
A Florida violent crime charge may be one of the harshest accusations that any person can ever face.  Violent crimes range from simple assaults all the way up to murder charges.  A charge of attempted murder is almost as serious as a murder charge itself.  As such, this charge can have significant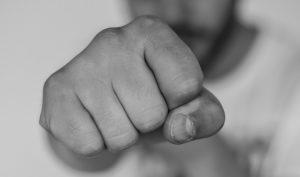 negative effects on your life.  In Florida, attempted murder can result in a sentence from 15 years to life, depending on the severity of the alleged crime.

If you are looking at a violent crimes charge in Vero Beach and surrounding areas, you may feel anxious and overwhelmed by your situation.  This is a normal reaction to a serious charge.  However, at Musca Law, we are to provide hope for you in a dark time.  Our team of Florida criminal defense attorneys will fight the charges against you and we will zealously advocate on your behalf both inside and outside the courtroom.

We are here 24 hours a day, 7 days a week.  For a free consultation and case evaluation, please call us any time at (888) 484-5057.