Vero Beach, FL (November 18, 2018) – Based on a police report issued on Friday, a teenager was arrested for being involved in the groping of a 4-year old girl during the summer camp (July) at the Vero Beach Museum of Art.

The 14-year old boy, of Indian River County, was charged with molestation on October 5, 2018.

According to the Vero Beach Police Department case report, the 4-year old girl spoke to her family about the incident back in August. At one point, the girl asked her sister about the incident, which prompted their father to contact authorities.

Initially, the girl said the teen had put his hand under her pants during a movie.

Law enforcement officials later found out that the boy, who denied the charges, had been abused during his past. In 2015, the teen faced allegations for molesting a younger member of his family and for watching pornography on a computer at his school.

Officials stated the teen will be tried in juvenile court.
Juvenile Crimes in Indian River County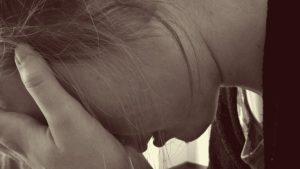 The only difference between juvenile offenses and crimes committed by adults is the simple fact that juvenile crimes are always committed by minors, and the justice system used to govern these offenses operates by a different set of standards and regulations. Prior to a court hearing, the culprit could be housed in a secure detention center for a maximum 21-day waiting period. After the case reaches court, the juvenile could be sentenced to community service or imprisonment. However, the individual could be tried in adult court if the crime is particularly severe.

If your child has been charged with a juvenile crime, this can be one of the most difficult and distressing times of your life as a parent, which is why you need the assistance of a professional criminal defense attorney with experience in juvenile crime. Here at Musca Law, we combine 150 years of experience in criminal defense and can provide you with the detailed case you deserve. For more information, contact us today at (888) 484-5057.