Village of Santiago, FL (December 3, 2018) – A 79-year-old Villager was arrested for driving under the influence after he blacked out as drove his vehicle and crashed it into a parked car.

At the time, 79-year-old Ronald Bassett Ryan had been driving his Lincoln around 8:40 p.m. this past week when he allegedly passed out behind the wheel of his car and crashed into the rear-end of another that was parked at the intersection of Morse Boulevard. The Florida Highway Patrol investigated and found that Ryan had been driving drunk at the time of the incident.

Ryan spoke with investigators and confessed that he drank one bourbon at the American Legion and that he blacked out and was unsure of what happened. He was given a variety of field sobriety tests and failed. His blood alcohol content came in at .105.

Ryan was arrested on DUI charges.
Village of Santiago DUI Laws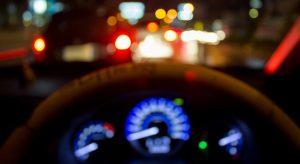 Though being arrested for a first-time DUI doesn't always lead to a long prison stint unless you have caused injury or substantial damages to another person or their property.  The consequences of a DUI can still be extremely serious in nature either way. You need to ensure that you have an aggressive DUI attorney on your side to help you protect your rights.  You may lose your license or be slapped with a variety of other penalties that can have serious consequences on your  life and how you live it. With the help of an experienced Florida DUI defense attorney, you may be able to have your charges lowered to reduce the charges you are facing.

Our Orlando criminal defense attorneys, located close to the area of the Villages, have over 150 years of combined experience in a variety of different criminal matters and are willing to dedicate our time to your case. We provide an aggressive criminal defense that concentrates on the attention to the details in your case.  We will leave no stone unturned when building the most aggressive defense possible.  If you charged with a DUI in the state of Florida, it imperative that you have the very best DUI defense available to you.  For a free case evaluation, please call to speak with an attorney at Musca Law as soon as possible. Contact us today to see how we can help you at (888) 484-5057.