West Palm Beach, FL (May 12, 2019) - A 13-year-old student at Renaissance Charter School was arrested after police found him in possession of a handgun.  The incident occurred on Thursday, May 9th.  
The West Palm Beach Police were called to the school on Palm Beach Lakes Boulevard around 1:00 pm.  When officers arrived, they searched the child's backpack and located the gun.  The boy told officers that he had taken the firearm from a glove box in his mother's car and had forgotten that he placed it in his backpack.  The gun was not brandished at any time nor were any students or faculty threatened. 
Police took possession of the weapon following the arrest and the case has now been turned over to the State Attorney's Office in Palm Beach County.  No further details were provided.
West Palm Beach Juvenile Crimes Laws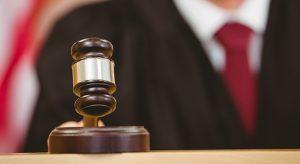 Being charged with a juvenile crime is a scary and intimidating experience for a minor.  Additionally, as a parent, it is natural to wonder what will happen to your child when they are facing the consequences of making a bad decision.  Although the juvenile court system works differently from the adult court system, a juvenile conviction still has very real consequences, including the possibility of being confined to a juvenile detention center for a period of time.  A juvenile conviction may follow your child around and can impact their future and their ability to get a good start in the adult world. 
The Florida juvenile defense attorneys at Musca Law know the stress and anxiety that accompanies a juvenile charge.  We bring years of experience with juvenile criminal defense and we can help you understand the entire process and anticipate the next steps in the case.  Ultimately, we will work hard to secure your child's future and ensure that single mistake does not become a lifetime of regret.  
We have offices in West Palm Beach for your convenience.  If you are facing a charge in this area or anywhere throughout Palm Beach County, give us a call at (888) 484-5057 to schedule your free consultation today.