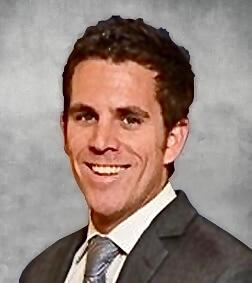 Adam Lewinson
It is a common belief among criminal defense attorneys that an attorney should not get too invested or sweat the outcome of a particular case. Adam Lewinson has never followed this advice. In his six years of practice, he has used trial advocacy, motion practice, and mitigation to get his clients the results they want and deserve.
Mr. Lewinson grew up in Jacksonville, Florida. When he was in high school, his mother died suddenly of a prescription drug overdose. The heartbreak he felt turned into a strong sense of empathy and compassion for individuals who have made mistakes. This empathy developed into a passion to practice criminal defense.
Mr. Lewinson would go on to graduate Cum Laude from the University of Florida with a Bachelor of Arts in Political Science and a minor in Written and Oral Communications. He then obtained his Juris Doctor degree from Florida International School of Law where he finished in the top 10% of his class.
While in law school, Mr. Lewinson was awarded the Joseph A. Reyes Scholarship for his commitment to public service in criminal justice. This public service included his work in the Death Penalty Clinic where he assisted public defenders across Florida to fight for the lives of clients facing the death penalty. He also worked as a Certified Legal Intern at the Miami-Dade Public Defender's Office and an intern for the criminal defense firm Finnell, Mcguiness, Nezami & Andux in Jacksonville, Florida.
Upon graduating law school, Mr. Lewinson accepted a job in Orlando at the Office of the Public Defender for the Ninth Judicial Circuit. For more than five years he successfully represented thousands of indigent clients in County and Circuit Court, including juvenile and adult clients charged with traffic, misdemeanor and felony offenses. These offenses include clients charged with DUIs, drug possession, drug trafficking, theft, sexually motivated crimes, battery, traffic related cases, white collar crime, violations of probation and more.
Mr. Lewinson zealously advocates for his clients through each stage of the legal process. He believes that each person deserves the time and attention of a dedicated attorney and will aggressively fight to obtain the best possible outcome for every client.
Mr. Lewinson currently represents clients across the I-4 corridor, specifically in Polk County, Hillsborough County, and Orange County.