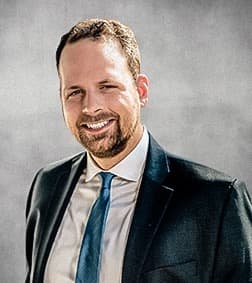 Jared Sonnenklar
Jared earned his Bachelors Degree from George Washington University. He then went to law school at the University of Miami. Before joining the Musca Law Team, he served as a Public Defender in the Florida Keys of Monroe County. There, he handled hundreds of felony and misdemeanor cases, ranging from municipal ordinance violations to "punishable by life" felonies. In addition, having conducted numerous trials at all levels, he has extensive trial and litigation experience.
Jared understands the difficulty of helping people through one of the most challenging and stressful periods of their lives. He strives to keep clients fully informed every step of the way, and guides them through the various stages of the legal process and the Monroe County criminal justice system. Every case he takes on, he considers a welcome opportunity to win, or otherwise obtain a favorable resolution, on behalf of his client.
Jared believes that the rights of the accused are precious, and must be protected at all cost. His passion in protecting those rights and defending his clients is matched only by the pleasure he takes in obtaining victory on their cases. Jared thrives practicing only criminal defense in Monroe County, where he is known and respected by local attorneys, prosecutors and court officials alike.