Lakeland, FL (February 22, 2019) - Police reported that a 14-year-old and 17-year-old were arrested after they attempted to break into Guns Galore on Monday, according to the Polk County Sheriff's Office.

Police looked at surveillance videos to find that the teens were using a framing hammer to strike the window of the gun store so that they could break in. They ran away as soon as the security alarm for the store started to sound.

The teens are both students at the Kathleen High School, according to police. They say that the 14-year-old already has a criminal history.

The teens are now facing charges of attempted burglary and conspiracy to commit burglary. The youngest suspect is facing a charge of violating his probation.
Lakeland Attempted Burglary Laws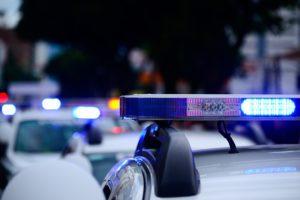 Attempted burglary is charged and penalized severely under the law, especially when somebody had the intent to steal dangerous weapons and use them for unknown purposes. If you have been accused of one of these crimes, especially if you are being charged as a juvenile, you could be facing serious penalties that could have an impact on your life for quite some time. Depending on the circumstances of your case, you might find it difficult to move forward and return to the normal life you lived before the charges.

At Musca Law, we believe that as a juvenile, receiving the help you need to move forward right from the very beginning of your case will help you in the long run. If a child is facing burglary charges or any other type of related charge in Florida, they could be facing potentially severe consequences that could follow them through their youth and potentially into adulthood. The juvenile justice system might not be as lenient on a minor as expected, which could leave you feeling lost and helpless. We will help you or your loved one achieve proven case results in this dire time of need if they are facing charges. Please contact us to find out what we can do for you at (888) 484-5057.