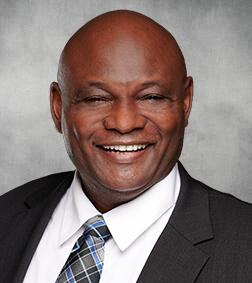 Darryl Mitchell
Darryl Mitchell is passionate about criminal defense. Attorney Mitchell believes in integrity and being passionately invested in his client's legal problems. He is caring and sees himself as a problem solver, dedicated to doing everything possible to help clients get a second chance.
After graduating from North Shore High School in West Palm Beach, Florida, in 1978, Darryl Mitchell attended the University of Minnesota in Minneapolis, Minnesota, on a basketball scholarship, earning a B.A degree in Political Science. He then attended William Mitchell College of Law in St. Paul, Minnesota earning a J.D degree in 1993. While in law school, Mr. Mitchell developed a passion for criminal and the victim's rights and as a result spent his first four years as a Broward County State Attorney, in Ft. Lauderdale, Florida.
As an Assistant State Attorney, Darryl prosecuted all types of criminal conduct for the 17th Judicial Circuit. As a result of Darryl's experience as a trial prosecutor, Darryl recognized the inequities on the defense and, after four years with the Broward County State Attorney's office, left the office to defend those accused of felonies, misdemeanors, DUIs, and juvenile cases. He also licensed to practice in the Southern District of Florida.
Mr. Mitchell joined the Musca Law team in December of 2020. Mr. Mitchell, with twenty years of experience in criminal law, looks forward to defending the wrongly accused, counseling and guiding those unfamiliar with the criminal justice process.
In his spare time, Darryl is a basketball coach and referee, as well as a baseball and softball umpire.