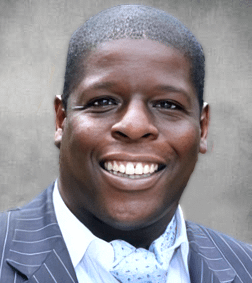 Irvin Daphnis
A revered attorney, social activist, and community leader, Irvin Daphnis has carved an influential path in the realm of law and social justice. His journey, beginning as the President of the Miami-Dade NAACP Youth Council, and now manifesting as a distinguished attorney, reflects his unique vision for a world anchored in equality, compassion, and the pursuit of excellence.
Born in Queens, New York, to Haitian immigrants, Irvin was brought up alongside his three brothers in an environment where education's importance was heavily emphasized. This deeply instilled value guided him to Oakwood College in Huntsville, Alabama, where he graduated with a degree in Religion, reinforcing his empathetic spirit.
Driven by his conviction to serve, Irvin pursued a law degree at Hofstra University School of Law in Hempstead, New York. His academic journey saw him graduating with honors in Trial Advocacy, a testament to his dedication and prowess. He further demonstrated his leadership by serving two terms as the President of the Student Bar Association.
Fluent in both French and Creole, Irvin transitioned smoothly into the South Florida legal arena, starting his career at the West Palm Beach Public Defender's Office. Today, he holds a prominent role as a full time staff attorney of Musca Law. He focuses intensely and exclusively on criminal defense cases of all types, from traffic tickets to first-degree murder.
Beyond his professional commitments, Irvin contributes significantly to his community. As the current Vice President of the Haitian Lawyers Association, he has played a pivotal role in organizing Temporary Protected Status seminars at churches and other community locales.
Irvin Daphnis is a beacon of empowerment and guidance, often sought as a public speaker and attorney. His influential voice resonates not only in the United States but also across the globe, making him a distinguished figure among the gifted generation of legal practitioners.
Mr. Daphnis now resides in Jacksonville, and is passionately committed to representing clients accused of all misdemeanor and felony cases in the area, on behalf of Musca Law Firm.