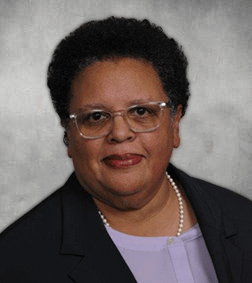 Yolande Samerson
During childhood, Yolande read a biography of Thurgood Marshall which inspired her interest in justice and law. She attended Andrews University, majoring in History and campaigned for the Vice Presidency of the Student Association successfully.
Upon returning home to Brooklyn, New York, she studied at Adelphi University to become a paralegal. Her legal career started soon thereafter, for AT&T, in antitrust litigation.
Next,Yolande studied law at American University, Washington College of Law in Washington, D.C. She joined the Florida Bar Association in 2002 and the District of Columbia Bar Association in 2006.
During law school, she worked for the American Bar Association's Center for Children and the Law as a researcher at first and later as a project director after finishing law school. Later on in Florida, she worked as an attorney for the government. In pursuit of justice, Yolande now works as a defender of those accused of crimes.